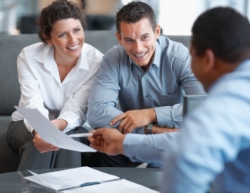 Are you suffering financially due to back taxes? Do you have an upcoming IRS tax audit? Are you experiencing payroll tax problems? If you have tax problems of any kind, then you need Taxation Solutions, Inc. We are a licensed and insured tax help company that has over 40 years of experience helping individuals and business entities solve tax problems of all varieties. Whether you need help getting IRS tax penalties lifted or you want to secure an offer in compromise, our tax resolution team is ready to help. Call today to schedule an initial consultation with our team! 
Tax Resolution Services
Licensed & Insured
40+ Years of Experience
Offers in Compromise
Tax Audit Representation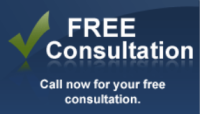 Taxation Solutions, Inc. provides tax assistance to clients throughout the greater Tulsa area. Look to our tax help pros for help solving your tax issues if you're based in Broken Arrow, Sand Springs, Sapulpa, Bixby, Owasso, Claremore, Collinsville, Coweta, Westport, and nearby communities. No matter what type of tax problem you're facing, from unpaid taxes to unfiled returns and beyond, you can rest assured that one of our qualified tax consultants will be able to assist you. Our team includes a tax attorney, enrolled agents, and other professionals to ensure you get the tax help you deserve. We have experience with both individual and business tax problems, and there's practically no tax trouble that we won't be able to handle. We'll take the time to discuss your specific issues before providing you with tax debt resolution options that are customized to your situation.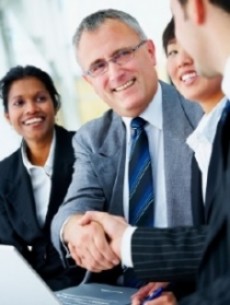 At Taxation Solutions, Inc., we take great pride in providing our clients with superior tax debt relief services. We're able to provide such top-notch service due to our more than four decades of experience providing tax help to individuals and businesses. We're also affiliated with the American Society of Tax Problem Solvers, the National Association of Tax Professionals, and the National Association of Enrolled Agents, which means that we stay up to date on all the tax codes and regulations that might affect our clients. Our goal is to provide you with thorough, accurate tax resolution services, and we'll do everything in our power to ensure you get a tax resolution that makes sense for your circumstances. If you've been stressed out over tax issues, that can end today. Call our tax resolution specialists, and you'll be able to put your tax worries to rest!
Taxation Solutions, Inc. is fully licensed and insured for your peace of mind. Contact us right away if you're ready to tackle your tax problems and get on the road to a better financial future. Whether you're in need of tax settlement assistance or audit defense, we're the tax relief company you can depend on to be with you every step of the way.